STENTZ, expertise of a fully skilled team
in R&D and production
The culture of innovation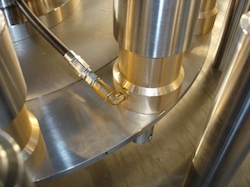 As a 30 year-manufacturer,
STENTZ
is always working on innovative solutions to strengthen our leading position on the market.
Strength, Reliability and Usability: here are the fundamental values of
STENTZ
that guide our R&D department to develop new equipments fully adapted to our customers' requirements including performance and low maintenance annual fees.
We also pay much attention to the operators security on our machines as well as noise reduction while machines are running.
Our reactivity guarantees your performance
Even if
STENTZ
machines are recognized on the market for their strong reliability, we keep carrying a lot of spare parts on stock to provide a perfect service to our customers. We also guarantee a strong reactivity in the event of a breakdown or for maintenance operations.
This is our contribution for the performance of our customers with their
STENTZ
bottling equipment.
Low maintenance budget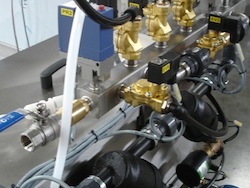 We do our utmost to keep our machines at the highest performance level in order to guarantee the lowest annual maintenance fees for our machines.
STENTZ commitments :
- satisfy our customers
- listen to our client´s needs
- propose the most simple, effective & reliable solutions
- Respect for the environment